Working at Colonial Cooperative Care
Colonial Cooperative Care prides itself on its growing team of dedicated, hardworking employees. Providers and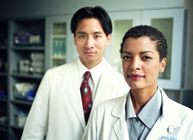 Patients have direct access to Colonial employees, which creates a firm foundation for all of Colonial's departments to work from.
Colonial Cooperative Care Employees are:
talented professionals with a compassionate and honorable mindset.

adaptable to a growing companies changes and challenges

stimulated to use their full potential through inter-departmental teamwork
CCC is a friendly, communicative office environment where employees enjoy:
401k Plans

Paid Vacations

Health Plan/Benefits
Vacancies
Colonial Cooperative Care is always looking for gifted professionals. We encourage interested applicants to forward their resume and cover letter highlighting what talents you could bring to the company. While there are not always open positions we will keep all resumes on file which will be consulted when there are vacancies.
Current Vacancies:
There are no positions available at this time. Please check back periodically. Thank you for your interest in Colonial Cooperative Care.
How to Apply:
Interested applicants can forward their resume and cover letters directly to Colonial Cooperative Care, Inc. Please clearly indicate which vacant position you are interested in applying for:
Email: info@cxcare.com
Fax: (860) 885-0631
Colonial Cooperative Care, Inc.
45 Salem Tpke.
Norwich, CT 06360